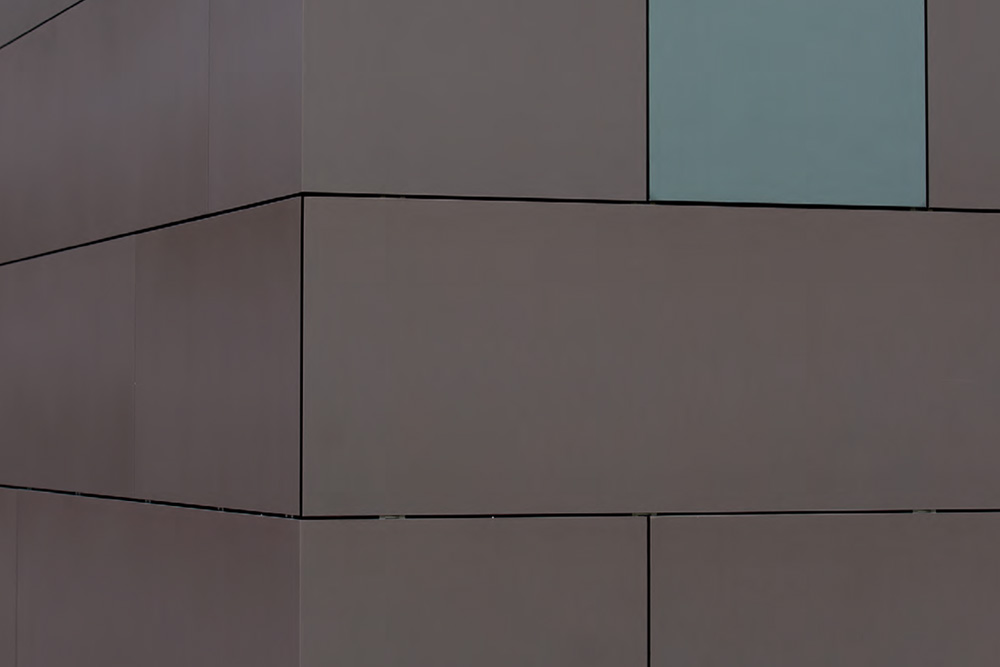 Honeycomb Panels
The rigidity of the elZinc® honeycomb material allows for very large panel sizes to be installed, either horizontally or vertically.  At present, finished panels of 936mm x 8000mm are possible, but the maximum width will soon increase to around 1220mm. This makes for a very bold statement across the façade, with a minimum number of joints. The perfect flatness of the panels contributes to a sensation of solidity and robustness.
Main Features
elZinc® faced aluminium honeycomb panel.
Perfect flatness.
Extremely rigid, very large panel sizes possible.
Bespoke, point fixing system reduces sub structure costs.
Quick and easy precision installation.
Wrap around edges for added safety.