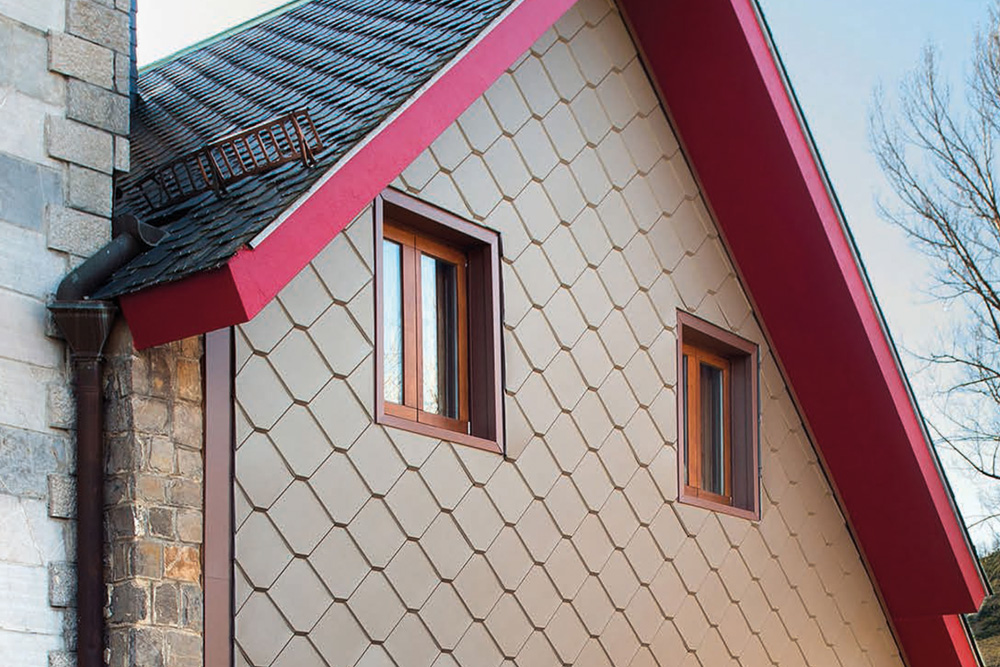 Tiles
Whether for new-build or refurbishment projects, prefabricated elZinc tiles are a great solution for wall cladding and for weathering roofs pitched over either 25º or 45º (depending on the type of tile used).
elZinc tiles lend themselves to all architectural styles, harmonising perfectly with the surrounding materials.
In addition to their ecological and aesthetic qualities, elZinc tiles are:
Easy to install.
Suitable for most projects.
Highly corrosion resistant.
Virtually maintenance free.
elZinc's range of tiles are available in the complete elZinc range of finishes.
They are very easy to install, and can be cut, folded and edged as required at the boundaries of the cladding. They can be installed over a ventilated or non-ventilated roof construction allowing the best solution to be chosen according to the characteristics of each project. The fixing is hidden. They need a continuous support behind them.
The tiles are fabricated using the elZinc titanium zinc alloy rolled in accordance with EN988 and elZinc´s own quality standards, which gives them excellent corrosion resistance (and therefore durability), high malleability, and good soldering characteristics. They are machine- manufactured using a modern stamping / bending process which ensures each tile is exactly the same as the other, making installation easier and the final result absolutely uniform.